Round Wire Compression Springs Expanded Line
Largest Selection of Standard Compression Springs Available Anywhere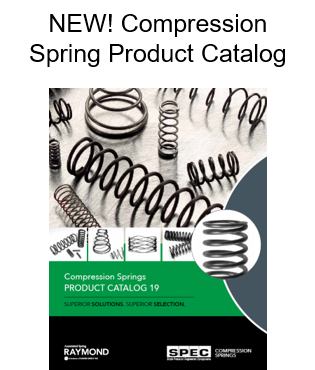 The Compression Spring Expanded Line maximizes our more than 135 years of spring design expertise and offers an additional 27,000 configured options for your specific and unique application. This allows you to rapidly prototype your innovation or get your operational lines back to work, at a reduced cost and lead time, compared to custom spring manufacturing.
Click Here to Download or Request the NEW Compression Spring Catalog
Expanded part numbers are available in music wire and 302 stainless steel.
Expanded size ranges available:
Outside diameter Ø0.059" – Ø2.280"
Wire diameter Ø0.007" – Ø0.250"
Free Length 0.120" – 9.500"
Loading products...
Click Here to Request a Quote
or call us today at 800.872.7732